RecipeSCOPE, ROTORUA | Images BRYDIE THOMPSON
Dana says their cafe sized recipe makes 36 individual pies and uses 4.6kgs of ready rolled pastry! We have halved this for you, but it is still going to make one bog family sized pie or up to 18 individual pies, depending on the size of your pie tins. If you don't want that many pies, we suggest freezing leftover filling for next time or for a delicious stew on a cold winter's night.
1.5kg diced venison
4 cups beef stock
2 cups red wine
½ tbsp crushed garlic
1 carrot, finely diced
1 celery stick, finely diced
½ an onion, finely diced
season with salt and pepper
¼ cup cornflour
¼ cup water
500g blue cheese (Scope use a Danish Blue)
store bought flaky pastry (we love Paneton available from Vetro)*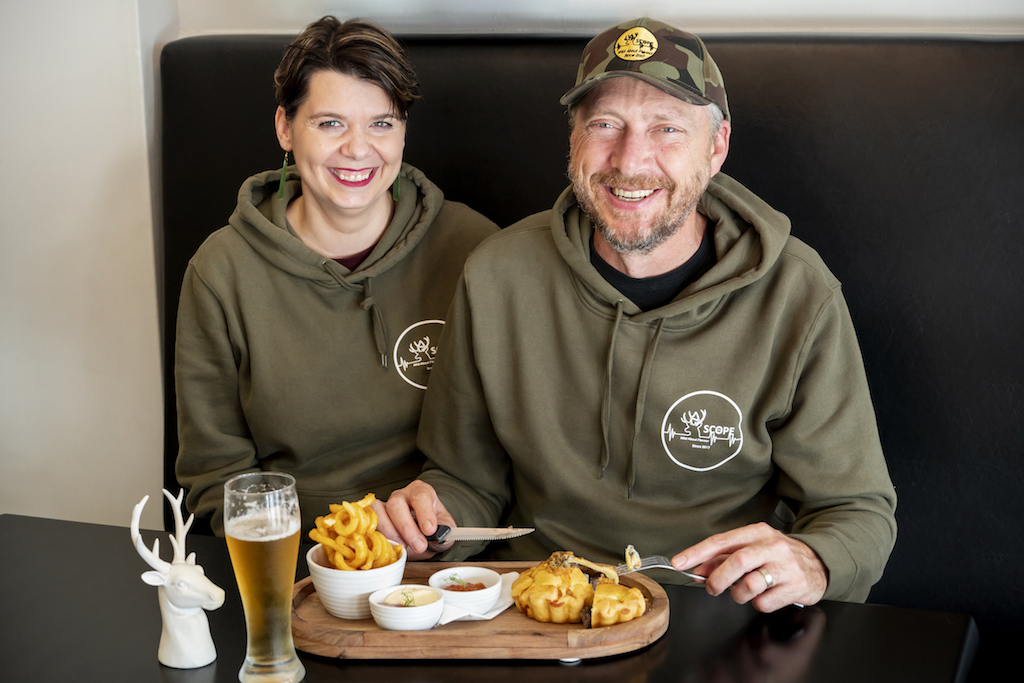 Sauté veggies in a pot and add garlic, beef stock and red wine. Sauté venison in separate pan, then add the sautéd veggies and cook on a medium heat until the venison is soft and pulls apart (around 45 minutes).
Mix the cornflour with the water and add to the meat, stir and cook until the sauce thickens, then allow to cool.
Roll and line your pie tin/s with pastry. Spoon the cooled venison stew into pastry cases, crumble a tablespoon of blue cheese on top, then top with a pastry lid and crimp the edges. Brush each lid with beaten egg and place a blob of blue cheese on top.
Cook for 20 minutes at 180°C until golden brown.
*If making individual pies you will need approx. 2.5kgs. Although this depends on the size of your tins. If making 1–2 large family size pies you should need less.