Words KATE UNDERWOOD | Images VICKI RAVLICH-HORAN
You can't have a classic kiwi summer without a family day out spent over-filling ice cream containers, gorging on juicy plump blueberries and departing with full bellies, violet-stained lips and purple guarana-like tongues. Fortunately for all you Waikato folk, deep in Ōhaupō you'll find the family-owned, blueberry empire bursting at the seams with the country's biggest growing and 'pick your own' operation, aptly named Blueberry Country.
If you plan on grabbing a punnet of fresh blueberries from your local supermarket this season, there's a high chance they will have been grown at this flourishing and sizable orchard halfway between Hamilton and Te Awamutu. What began as a small family business in 1982 has since grown into one of New Zealand's most formidable blueberry producers.
With a total of 1130 acres under its management, Blueberry Country are the largest holder of blueberry land in Aotearoa. Alongside their Ōhaupō location, they own the hugely popular Ngātea sister plot—often dubbed the 'orchard on steroids' due to hectic summer visitation numbers—as well as an orchard site in Southland and another currently under development in Waipu, Northland.
They grow, harvest and sell fresh punnets and frozen bags for nationwide supermarkets and are involved in various export trading markets. Housing over 30 blueberry varieties to span the season, they also propagate plants and sell them to budding at-home orchardists, though the bulk of their trade is shifted through their 'PYO' blueberry experience. With the gates opens from the first weekend of December through until the last weekend of February (closed only on Christmas day), the operation requires a serious amount of manpower. Employing around 60 full time staff, mid-season they grow to a team of 160, all working onsite across picking, processing, packing and the cafe space. With positions that generally attract university students and international travellers, this year they're hopeful to see a few more local faces added to the mix.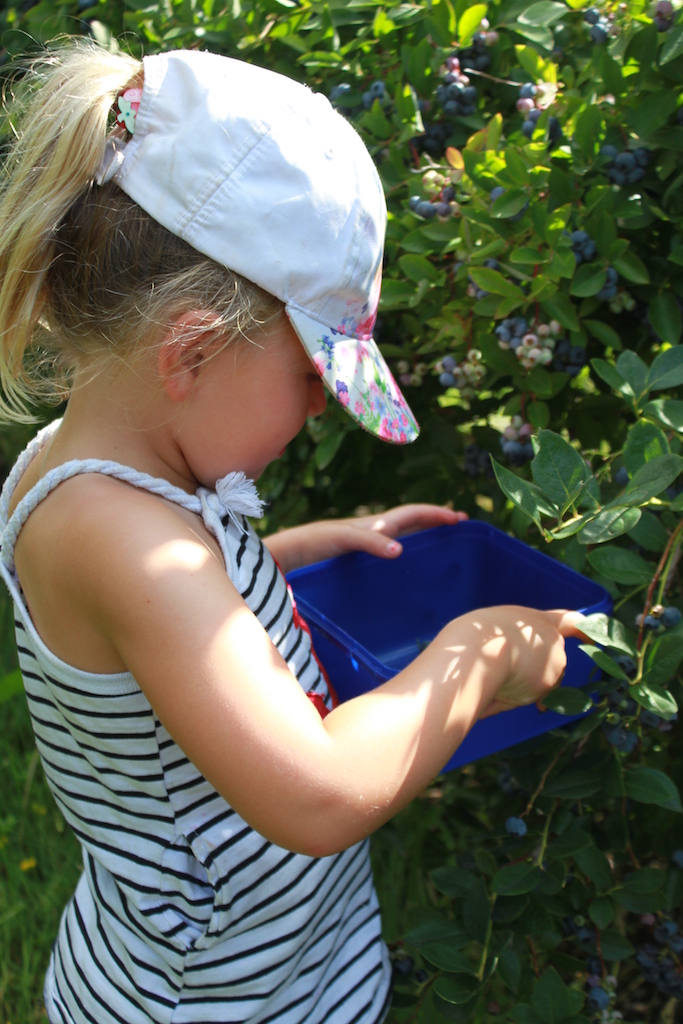 As an exemplary New Zealand business success story, last year owners Greg and Alison Furniss appointed their new CEO, Jerem Wylie (previously of Ingham's Chicken), and in just 12 months it has grown and expanded to even more fruitful heights. Recently the Ōhaupō crew celebrated processing one million bags of frozen blueberries within the year—a momentous occasion for this NZ producer. With a new branding overhaul in the works and plans to expand their range of value-add blueberry products, there are loads of delicious blueberry-centric goodies to come. Everything from carbonated blueberry beverages, to freeze dried powders and even a special chocolate bar made in collaboration with Raglan Chocolate featuring dehydrated blueberries.
In preparation for the Christmas onslaught and an influx of summer pickers, their freshly revamped cafe space in Ōhaupō will be serving the quintessential blueberry ice creams, fresh 1kg punnets and a relaxed sit-down lunch menu to fuel up pre- or post-picking. There'll be plenty of blueberry-laden baking, the infamous blueberry jam made by Peplars in Te Kauwhata, and an exciting new beverage creation—blueberry tea! Another crucial addition this season is the welcome presence of an espresso machine, with beans and all caffeination requirements covered by Halo coffee.
With such vast grounds, they can guarantee heaps of parking, a child-friendly blueberry maze to explore and ample rows to acquire all of those delicious antioxidant-filled gems. HR and cafe manager Holly Donald suggests, "We'd love to see all of our visitors bringing their own bags or containers to fill—it all helps so we can do our bit for the environment."
Holly also shared a tip to get the best out of your blueberry pick. Simply place your vessel of choice under each individual blueberry bush and apply the rolling hand technique, where you gently caress your hands over each bunch. The perky, perfectly ripe blueberries will pop off and fall straight into the bucket, while the smaller unripe ones get to hang around and double in size for your next visit.
Undoubtedly the hardest part of your blueberry escapade will be at the ice cream parlour, when you have to choose between vanilla, frozen yoghurt or dairy free coconut, to be blitzed and swirled by the turbulent yellow benchtop robot into your cup or cone. A tough gig I know, but it's an NZ summer prerogative and somebody's got to do it.
Kate Underwood
@relishthememory