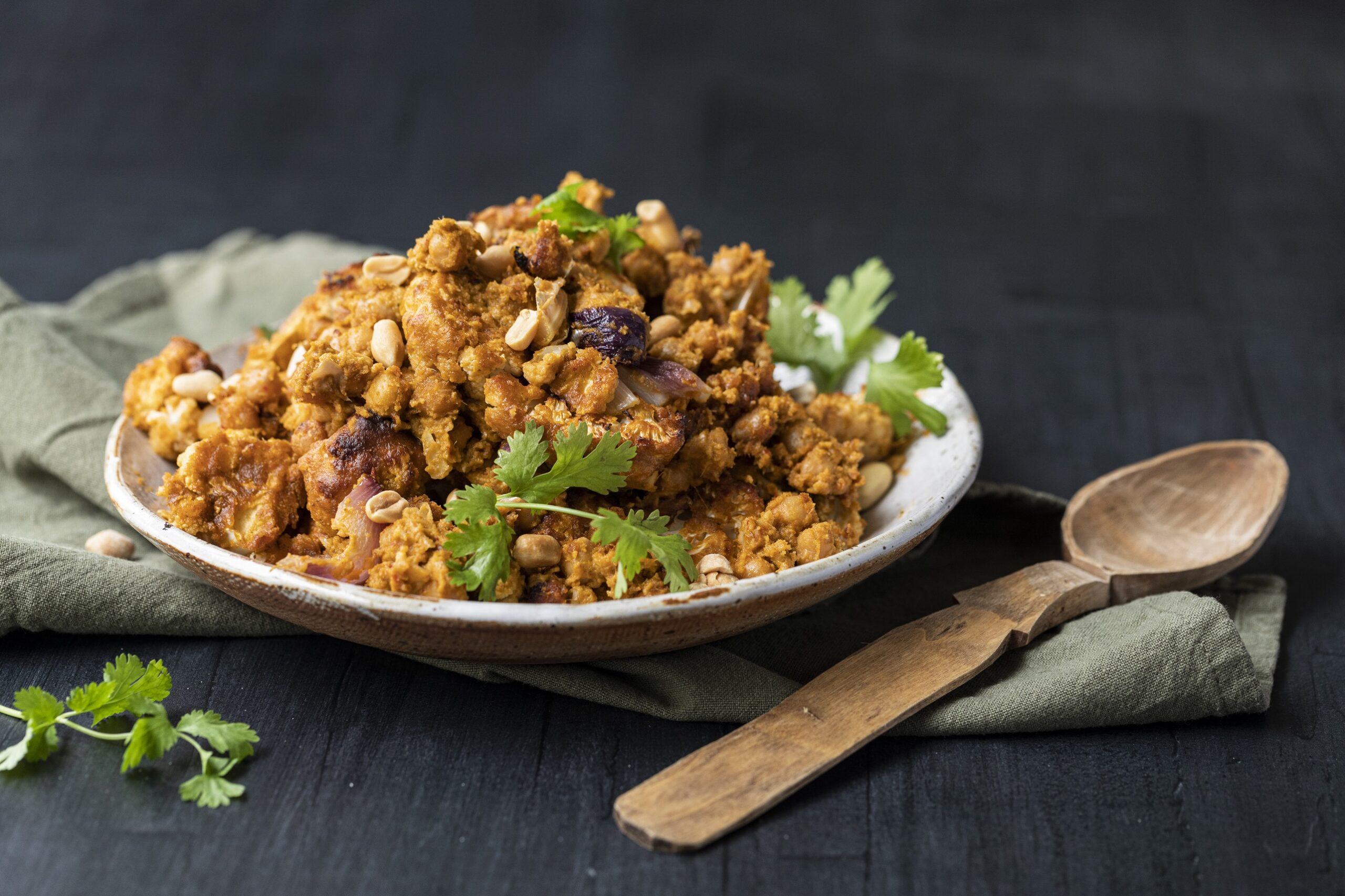 I love this satay sauce and often slather it over a whole chicken before roasting, so I knew it would work for cauliflower too. It's a quick and easy way to make a warming curry-like meal, where you can alter the heat levels to suit by the curry paste you use.
This dish is also vegan and gluten free.
1 bunch fresh coriander, stalks included
1 cup roasted peanuts
2 tbsp Thai red or yellow curry paste
juice of 2 limes
2 tbsp soy sauce
¼ cup sweet chilli sauce
2 tbsp brown sugar
1cm piece of fresh ginger, peeled and grated
1 lemongrass stalk (white part only), bruised (or if you can't get fresh 1 tsp of drained lemon grass from a jar)
2–3 kaffir lime leaves
1 cup coconut cream
1 cauliflower
1 tin chickpeas, drained and rinsed.
extra coriander and peanuts for garnish
Put the coriander, peanuts, curry paste, lime juice, soy sauce, sweet chilli sauce, sugar, ginger, lemongrass, kaffir lime leaves and coconut milk in a food processor and whizz until smooth.
Cut the cauliflower into florets and mix through the satay sauce along with the chickpeas.
Lay everything out on a large baking tray and bake at 200°C for 30–45 minutes. You want a little char and the cauliflower to be cooked but not mushy.
Serve garnished with some extra coriander and peanuts along with some rice or naan bread.
Recipe Vicki Ravlich Horan, Image Ashlee DeCaires