Recipe Harriet Boucher, Image Ashlee DeCaires
The humble, versatile crumbed chicken should be one of your go-to's. It can be a stand-alone meal, the base of a chicken Parmesan, a crunchy little canapé, or sliced to top a salad.
The classic flour, egg, breadcrumb combo won't let you down, but it doesn't always need to be so plain. Add finely grated Parmesan into your crumb for a cheese hit; sprinkle mixed herbs or spices into the flour for an extra flavour bomb; or use my partner's mum's secret tip, sage and onion stuffing mix instead of breadcrumbs – it's delicious.
Much debate ensued in the Nourish office as to whether you should double crumb, single crumb, use flour or not. Here is my final answer for the best way to crumb. I've used chicken breast but apply this method to anything you are wanting to crumb.
Step 1:
Set up your crumbing station with flour in one bowl, beaten egg in another and panko breadcrumbs a third. Add a grinding of salt and pepper to the bowls for extra flavour.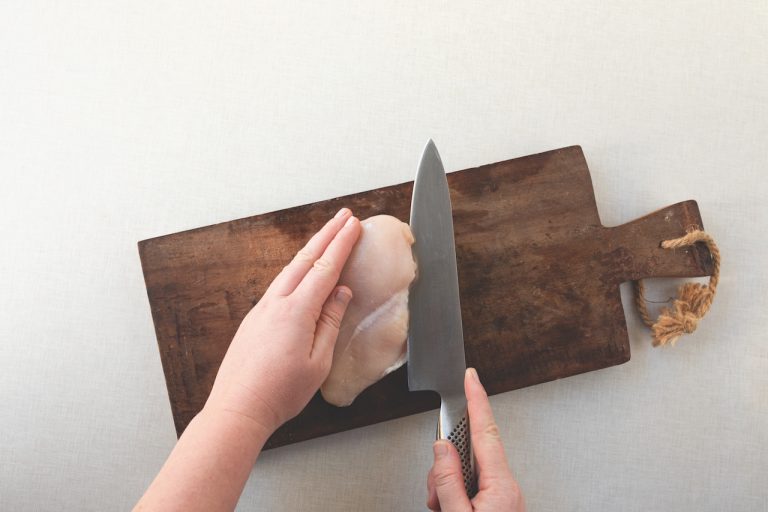 Step 2:
Cut the chicken breast in half so you have two thinner pieces. This ensures it's cooked through without risking burning the crumb, and you get maximum crunch of course!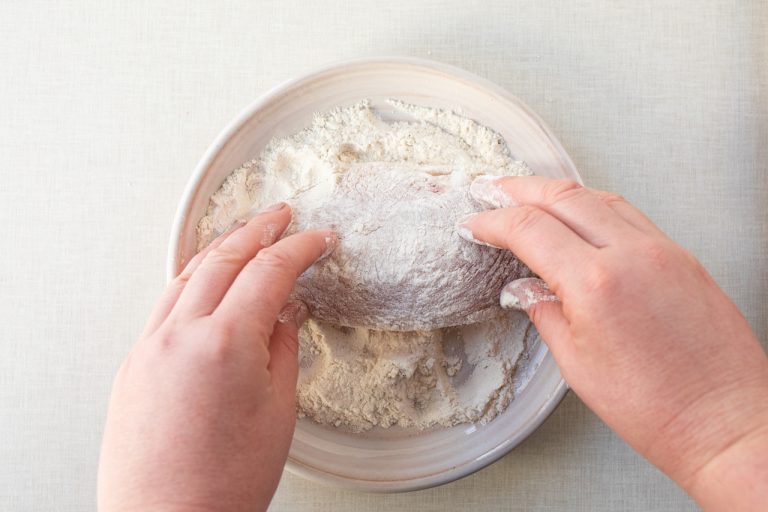 Step 3:
Coat the chicken in the flour, making sure there is no raw chicken exposed.
Step 4:
Dip the chicken into the egg, once again making sure the chicken is completely coated.
Step 5:
Do the same with the panko crumb, carefully patting the crumb into the egg coating.
Step 6:
In a cast iron or non-stick pan, heat a good knob of butter and glug of vegetable oil over a medium heat. Once hot, but not smoking, carefully place the chicken in the pan.
Step 7:
Make sure the oil is bubbling around the edges, if not, add another dash in. Control the heat, you don't want the crumb to burn.
Step 8:
Allow the crumb to crisp up and become nice and golden on one side, then flip it over. Once the other side is golden, turn the heat down and allow the chicken to fully cook through. Drain on a paper towel to soak up any excess oil before serving.