Words: Kate Monahan-Riddell | Photography: Vicki Ravlich-Horan
With summer just around the corner, Hamilton Gardens' gardener Geoff Herbert has been hard at work preparing the soil and planting seedlings. The qualified gardener is in charge of the Kitchen Garden and Sustainable Garden, a site of envy for most home vegetable gardeners.
The quarter-acre Kitchen Garden contains six raised square beds, each about 13 metres across, filled with seasonal produce. Walking paths segment the area, and further garden beds border the garden, with high walls along each side.
In October, neat green rows of leek, kale and broad beans were growing next to large artichoke plants, resplendent with heavy globes. Beetroot, celeriac, lettuce, celery and peas grew next to bright yellow and orange marigolds. The gardens along the walls contain perennials such as rhubarb, currants, strawberries, quince, citrus and plum trees.
Herbert's been busy digging organic fertilisers through the soil beds which, come summer, will be home to a variety of produce including tomatoes, eggplants, lettuces, chillies, broccoli, basil, leek and kohlrabi among other things, all lovingly nurtured from seed in the Kitchen Gardens' glasshouse. There are numerous varieties of potatoes going in too, including Jersey Benne, Purple Heart, Nadine, Cliff Kidney, Rua, Swift, Karaka and Red King.
The garden's design is based on eighteenth and nineteenth century European kitchen gardens commonly associated with large estates.
Thanks to the hard work of the gardening team, the Kitchen Garden produces a bounty of organic fruit and vegetables throughout the year. Much of it goes to local food charity Kaivolution, which distributes it to other organisations that feed those in need. Certain crops are harvested and appear on the menu of the Hamilton Gardens Cafe. Other produce is turned into preserves, sauces and dressings and sold in the Hamilton Gardens shop, helping to reinvest in future garden development.
On a busy weekend in summer, Hamilton Gardens is visited by up to 8000 people. People taking fruit and vegetables is an ongoing challenge for the gardeners. They've caught people with bags of corn and prams full of pumpkins, which can be frustrating and demoralising after all the hard work put into growing it.
"People helping themselves does ruin it for the next person," says Herbert. "Kaivolution takes 80 per cent of our produce, so people stealing from the gardens are also taking away from needy people in our community."
FEEDING THE COMMUNITY
"We are so grateful for the produce we receive from Hamilton Gardens," says Simon Gascoigne, who is a coordinator and driver with Kaivolution.
The Waikato-based food rescue programme collects and redistributes good quality food to registered local community groups and charities from its base at Go Eco in Frankton.
"If we get a phone call that they are harvesting, we know that we will be getting beautiful fruit and vegetables for the boxes we send out, and that it's fresh and straight out of the ground. We are happy to take whatever crops they grow."
GOURMET CAFE FARE
The Hamilton Gardens Cafe pays a weekly fee to receive produce from the Kitchen Garden. Co-owner and manager, Craig Fraser, says it's a win-win commercial relationship. "We contribute to the gardens and it's convenient for us as we have access to a great selection of seasonal varieties."
Leeks go into chicken, leek and bacon pies; pumpkins and celeriac are transformed into velvety soups and beetroot is the hero ingredient in one of the cafe's popular salad dishes. "Our chefs also use a lot of lettuce, particularly cos lettuce in our Caesar salad," says Craig. "Vegetarian quiches are popular and we do a lot of rhubarb crumble too. I'm looking forward to the new season potatoes so we can make a potato salad."
Kitchen Garden produce is also showcased in gourmet platters and grazing tables for VIP events. "We take beautiful fresh vegetables like courgettes, cucumbers and carrots and pickle them, then serve them as part of a large ploughman's platter," explains Craig.
He is intrigued with the unique, historic aspect of the Kitchen Garden, which grows varieties popular in Victorian times. "Celery was seen as a delicacy in Victorian times," marvels Craig. "Apparently glass celery vases were displayed on dining room tables and given as wedding presents. Celery was a palate cleanser and a staple of the Victorian garden."
Other unusual items grown in the Hamilton Gardens are quince and Seville oranges, both of which are unpalatable off the tree, but work well when boiled and made into jam or marmalade.
BOTTLING THE BOUNTY
Wild Country Fine Foods in Te Kowhai has been in the business of making preserves and condiments for almost 25 years, so they were the natural choice when the Hamilton Gardens team were looking for someone to help them make something special from their produce.
Branded with the Hamilton Gardens label, Wild Country has created a wide range of products from quince paste to lemon herb aioli, featuring produce from the gardens. Other items include Seville orange marmalade, lemon curd, Damson plum jam, tangy chilli sauce, lime, ginger and capsicum salad dressing, and cranberry and Seville orange with port sauce.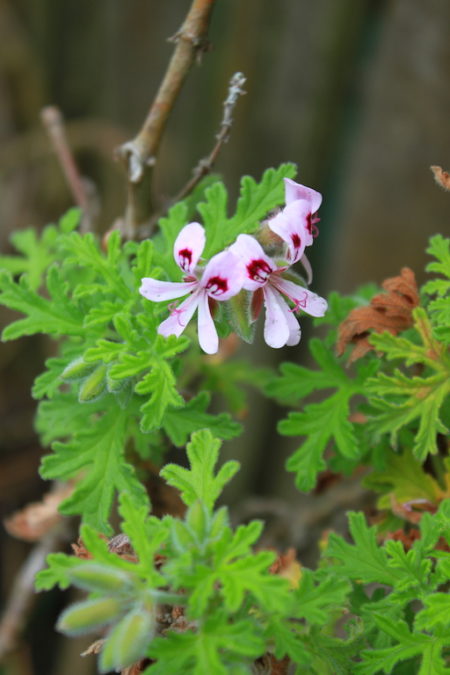 "Everything is inspired by the gardens," says Angelique van Camp from Wild Country. "Often, the gardeners will contact the office to let them know they have a bumper crop of plums, lemons, Seville oranges or quince, then we'll come out and figure out the best way to utilise the produce. Over the years we've developed a broad range of products that appeal to a broad range of people."
Tourists and visitors love the products. "They feel like they can take away a taste of the gardens," says Angela who says collaborating with the Hamilton Gardens team has been "a lot of fun" and the products have been well received.
"One customer who loves the lemon herb aioli will come in and buy a few at a time," says Angela. "I personally loved making the Damson plum jam; it goes really well with cheese or on a bagel, and it's nice and tart. The Seville orange marmalade was also interesting [to make] as it's not a variety you see a lot of and you can't just eat the oranges, they have to be cooked. You can use Seville orange marmalade in recipes as well as just eating it on toast. It goes well with duck, poultry and pork."