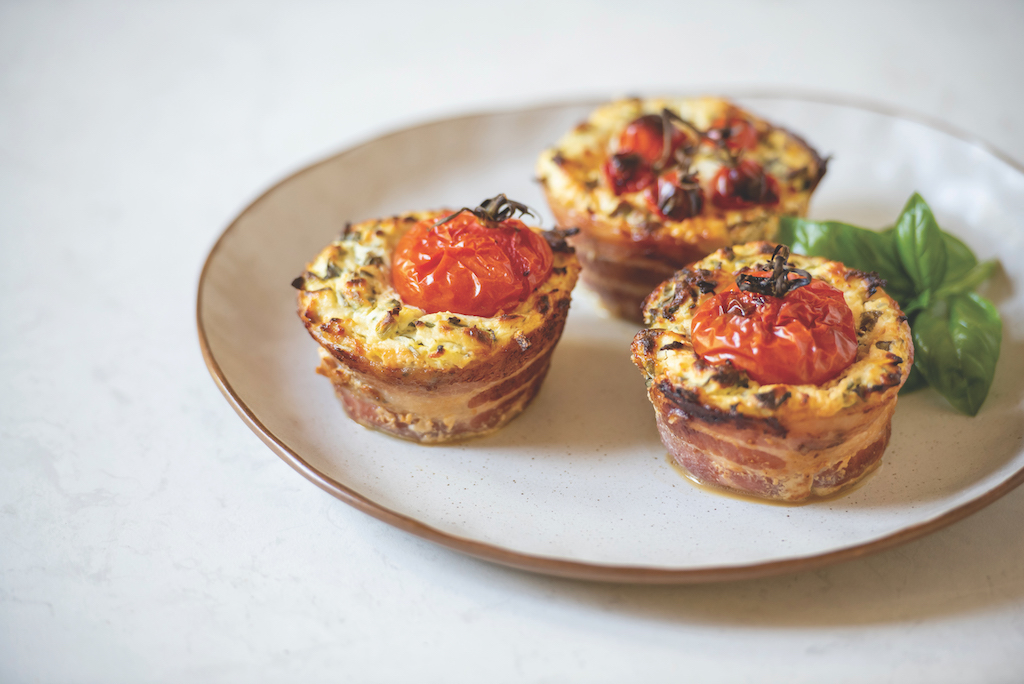 Recipe: Vicki Ravlich-Horan | Photography: Brydie Thompson
Serve these beauties for an easy and delicious summertime brunch or lunch.
2 cups grated zucchini
2 spring onions
½ cup fresh basil
handful of parsley and/or chives
500g ricotta
½ cup Parmesan, grated
1 egg
6 rashers of streaky bacon
6 cherry tomatoes
Finely chop the spring onion and herbs. Mix these with the grated zucchini, ricotta, Parmesan and egg.
Line the edges of six holes in a Texas muffin tin with the bacon and divide the ricotta mixture between each. Top with a tomato and bake at 180°C for 30 minutes.