Words Denise Irvine
Images Brydie Thompson
It is a testing time at Peplers Fine Foods, in the nicest possible way. The Te Kauwhata condiment company is trialling some new products, and this morning they're lined up on the front counter for a run through. There are three vinaigrettes and two pastes, five helpings of flavour and deliciousness.
Peplers' owners Jane and Paul Menneer are at the helm, talking about the contents of the bottles and pottles. They've tested about 20 new vinaigrettes in the factory recently, and three have risen to the top: kiwi and lime, boysenberry and vanilla, and orange and date.
Jane says the boysenberry and vanilla would be a perfect partner with duck or venison; orange and date with a tray-bake of fresh fennel, chicken and kumara; and they are pleased with the citrusy flavours of the kiwi and lime combo. "We'll let them age for a bit and have another look," says Paul.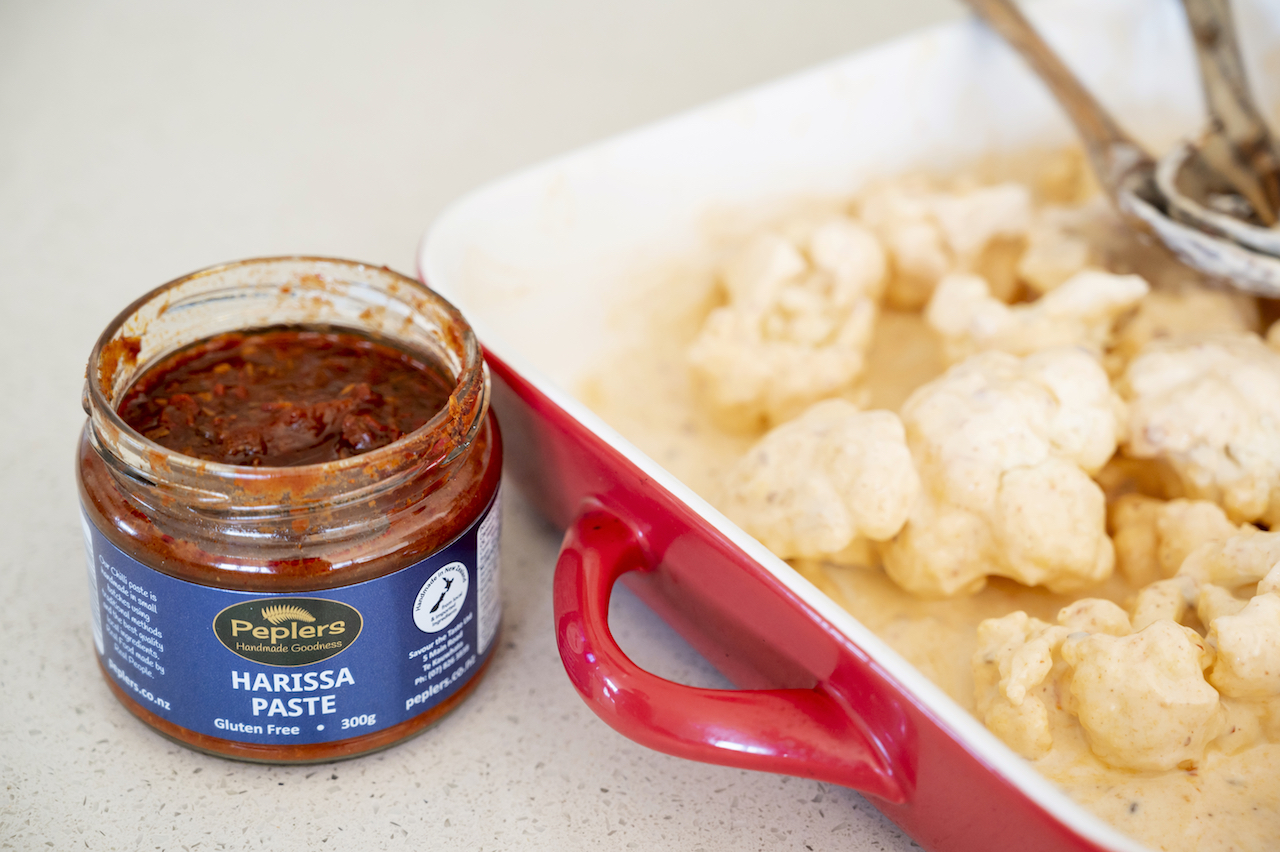 Likewise, they've had a sound result with two pastes, feijoa and ginger, and pear and mustard. Paul says they've been trying for years to make a pear and mustard paste similar to one they enjoyed while on holiday in Italy. With this latest batch, a lovely honey-coloured mix of heat and sweet, they think they've nailed it. "It is great with cheese and it would also work with roast pork, replacing apple sauce," says Paul, as he dips into the pottle. "I could eat it with anything; it has been so pleasurable to recreate it."
Paul and Jane bought Te Kauwhata's much-loved Peplers business late last year, in a carefully considered switch from corporate to condiments. Paul previously had a global finance role with an American corporation and Jane worked part-time for Waipa District Council on digital business support projects. She was also chief condiment maker for the Cambridge Picklery sideline she and Paul started in 2017, selling their artisan "small batch, big flavour" chutneys and relishes at Cambridge Farmers' Market.
Peplers is their next-level step, operating under their recently formed Savour the Taste company, and they're doing a daily commute from their Cambridge home to their North Waikato factory as they develop new flavours alongside the tried-and-true of the Peplers brand.
Peplers has a unique history, its good quality condiments known way beyond its Te Kauwhata base. It was started in the early 1980s by local couple June and Colin Pepler as an outlet for excess fruit from their orchard. June began making jams from her home and as these gained a following she expanded to premises on Te Kauwhata's main street, where the business remains today.
In 2007, the Peplers sold to their niece, the late Belinda Cox, and her husband Tony. Tony ran Peplers for a few years after Belinda's death, and then sold to Paul and Jane.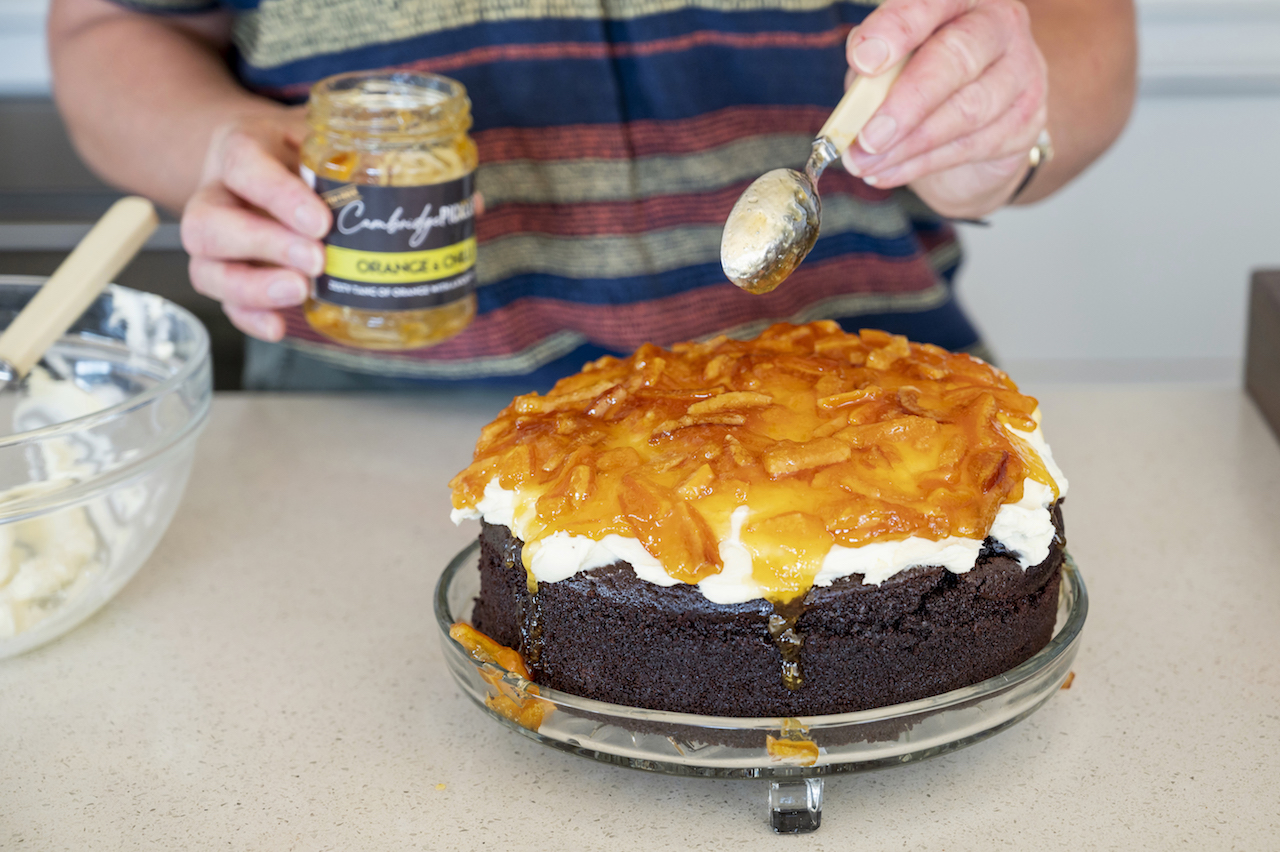 Peplers seemed a perfect fit with Jane and Paul's Cambridge Picklery products and with their huge fondness of good food. They've lived overseas for long periods with their two children, first in Switzerland and later in the US, in South Carolina, learning much about the culinary essence of both places.  In South Carolina they experimented with chillis, in Europe they embraced the slow-food movement, and the pleasure of long, leisurely gatherings around their dinner table.
Nowadays at Peplers, Jane oversees kitchen operations and Paul is on the commercial side. They batch-make about 100 different condiments, including those sold under their own Peplers and Cuisine Scene labels, and they also do contract manufacturing for other firms.
Cambridge Picklery has its own niche (and website) as an innovative brand that pushes the boundaries with big flavours for people who perhaps enjoy the work of international chefs such as Yotam Ottolenghi and Heston Blumenthal.
Jane and Paul are currently reviewing each Peplers product with their six staff members, looking to tweak, keep and cull and add new flavours such as the vinaigrettes and pastes on trial. They're keen to explore Middle Eastern spices; whenever they eat something interesting and appealing, they think, "What can we do with this?"
Peplers' top-sellers (available at specialty stories and some supermarkets) include fruity vinaigrettes such as Black Raspberry, Black Doris, Tamarillo, and Pomegranate, and there is also a wide range of jellies, jams, chutneys, dessert sauces, and more.
Peplers largely uses Waikato-grown fruits and vegetables, bought in-season and frozen to maintain year-round supply. Paul says they hate to see trees groaning with unwanted fruit, and they're happy to take suitable excess from people. Recently they've spent a day with their staff picking quinces and crab apples at a Te Kauwhata property.
"It was also a great opportunity to share ideas and build team relationships," he says. "We're involving our team in all our trials and tastings."
This morning, the quinces and crab apples are being prepped in the factory kitchen ahead of freezing, and in the adjacent hot cook section staff members Kathy Pengelly and Carol Cottam are making the aromatic Peplers Aubergine and Chilli Chutney and Cambridge Picklery's Tomato and Chilli chutney. Kathy and Carol started in the factory under original owner June Pepler; they're cooking today but they multi-task in all aspects of the business.
"They are a huge repository of Peplers' knowledge," says Jane.
Jane and Paul are now aiming for a release in spring of new products, new branding and messaging, and a makeover at the front of their premises to incorporate an artisan food store where customers can try condiments before they buy. They will also showcase other foods from the region.
"We want to be known nationwide as innovators."