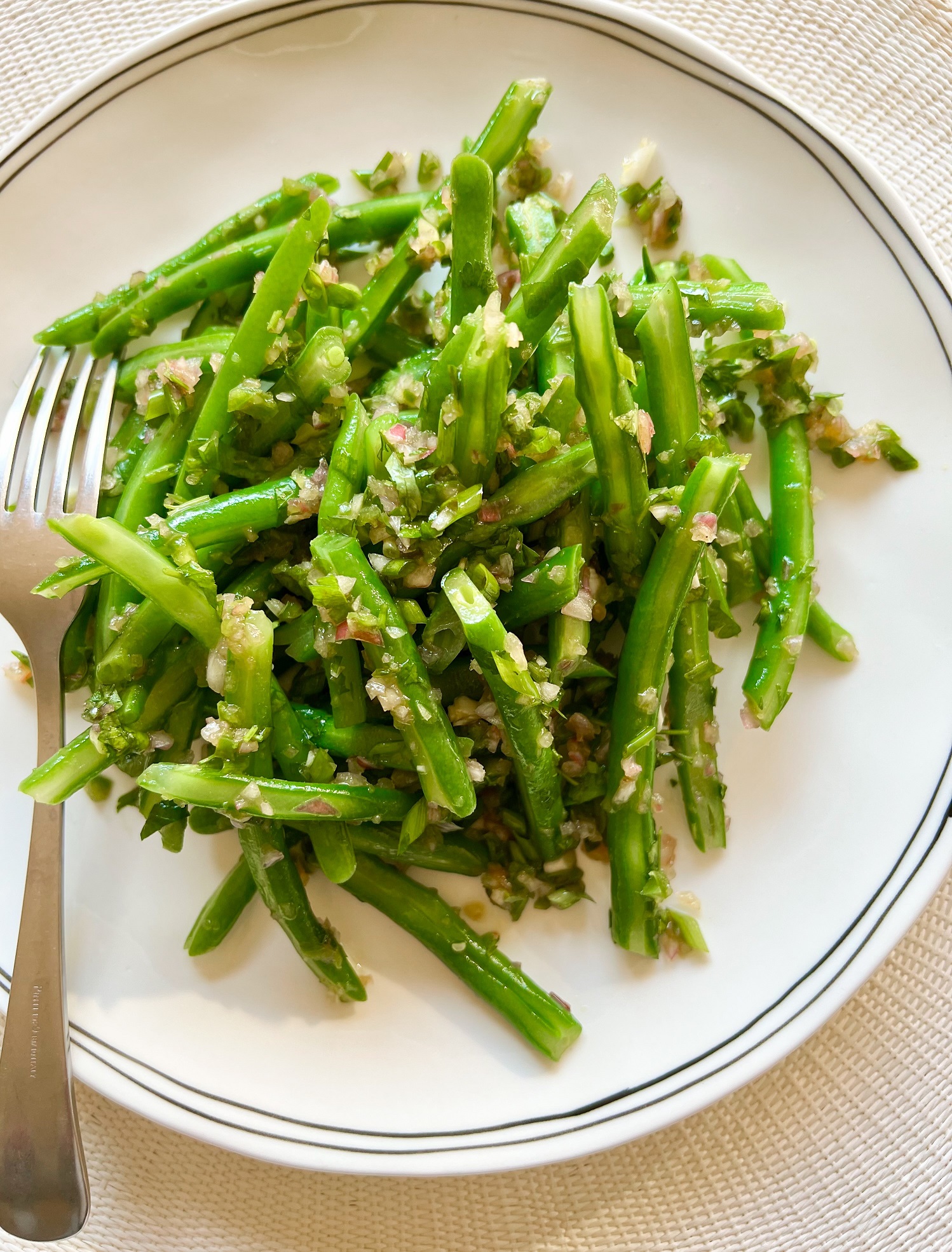 Recipe and Images Kathy Paterson
The beans will lose their bright green colour after a few hours if making ahead, but there is no loss of flavour.
Serves 4
400g green beans, trimmed, left whole or sliced
1 shallot, finely chopped
2 spring onions, trimmed and finely sliced
1 green chilli, deseeded and finely chopped
1 handful of flat leaf parsley leaves, roughly chopped
3 tbsp sherry vinegar
3 tbsp extra virgin olive oil
flaky salt
Steam or cook the green beans in salted boiling water for about 2 minutes, until bite-tender, then drain and quickly refresh under the cold tap. Drain well then put into a bowl. Stir in the shallot, spring onion, parsley, chilli and pour over the vinegar and oil. Season with salt then toss gently to combine. Leave to marinate for 10 minutes at room temperature to allow the flavours to mingle.
Put into a salad bowl for serving.
Change it up – Replace shallot with half a red onion (finely chopped).
Other herbs that work well are a combination of parsley, basil, a little sweet marjoram and fennel fronds.