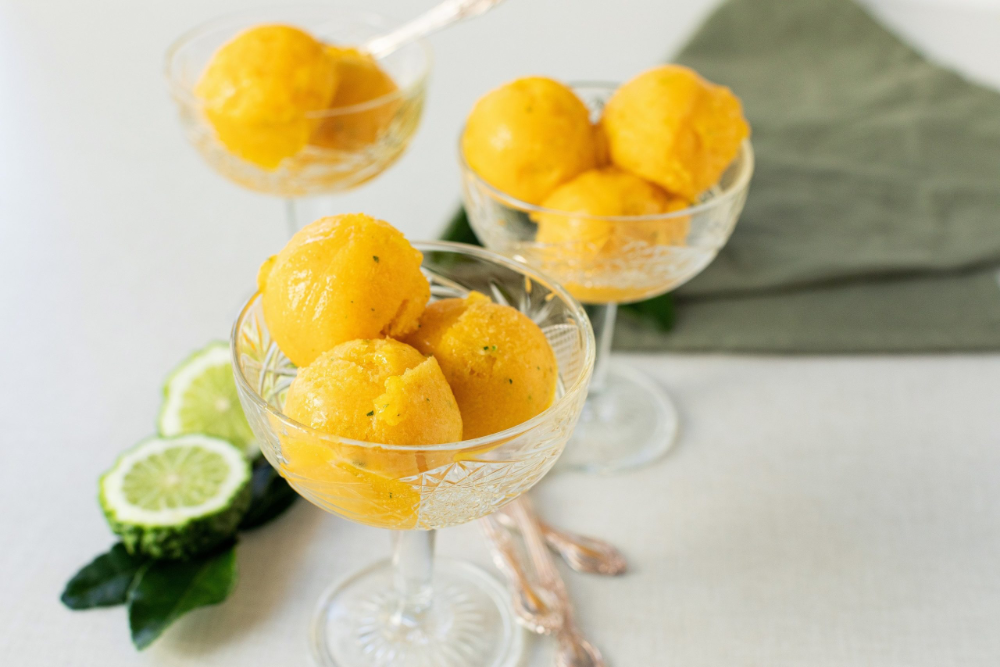 Recipe Harriet Boucher, Images Ashlee Decaires
The mango provides a gorgeous creamy texture and pairs beautifully with the makrut lime in this refreshing sorbet. A soothing palate cleanser after a hot curry too!
1 cup caster sugar
1 cup cold water
10 Makrut lime leaves
4 cups frozen mango
zest and juice of 2 limes
1 large Makrut lime leaf, stem removed and very finely chopped
Place the sugar, water and 10 makrut lime leaves in a small saucepan. Bring to a boil and simmer for 5 minutes until mixture is syrupy and the makrut lime has infused into the syrup.
Place the mango, zest and juice of limes and finely chopped leaf into a food processor. Strain the hot syrup over the mango (discard the leaves). Blitz for a few minutes until the mixture is completely smooth and combined.
Pour into a container or a loaf tin and freeze for at least 4 hours.