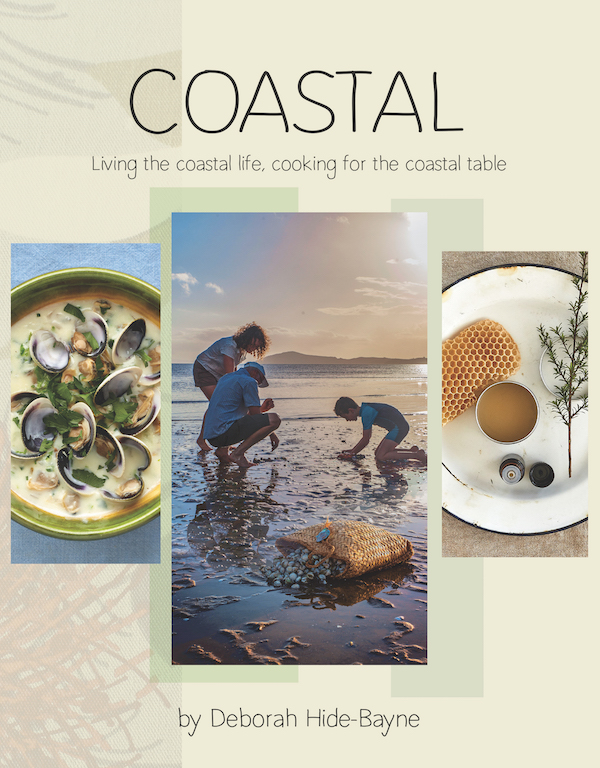 Words: Vicki Ravlich-Horan
Ever wondered what it might be like to leave behind life in the city and build a simpler life?
Deborah Hide-Bayne has done just that and the city she left behind was a mighty big one. Originally from London, Deborah has called Coromandel home for 15 years. An avid foodie, artist and photographer, this is not Deborah's first foray into publishing. Her first book, Coromandel Flavour, captured the relaxed beach way of life in recipes and photographs as well as her diary and artist's sketchbook.
Coastal builds on this as Deborah and her husband Duncan and son Jack literally built a house and their dream life on a plot of land in Coromandel. This is the dream that many have but few can live—to swap the city life for the coast, enjoying the seasonal cycle and the flavour of food fresh from the ocean and garden.
Coastal follows the seasons, and you follow the family's journey not only building their dream home but a number of other projects and, of course, dishes that together create a life lived simply and joyfully. From building a compost bin to skincare products, smoking fish to raising hens, it's the perfect inspiration and encouragement for you to 'have a go' yourself.
Click here for recipe extract.
RRP $39.99
www.coromandelflavour.co.nz