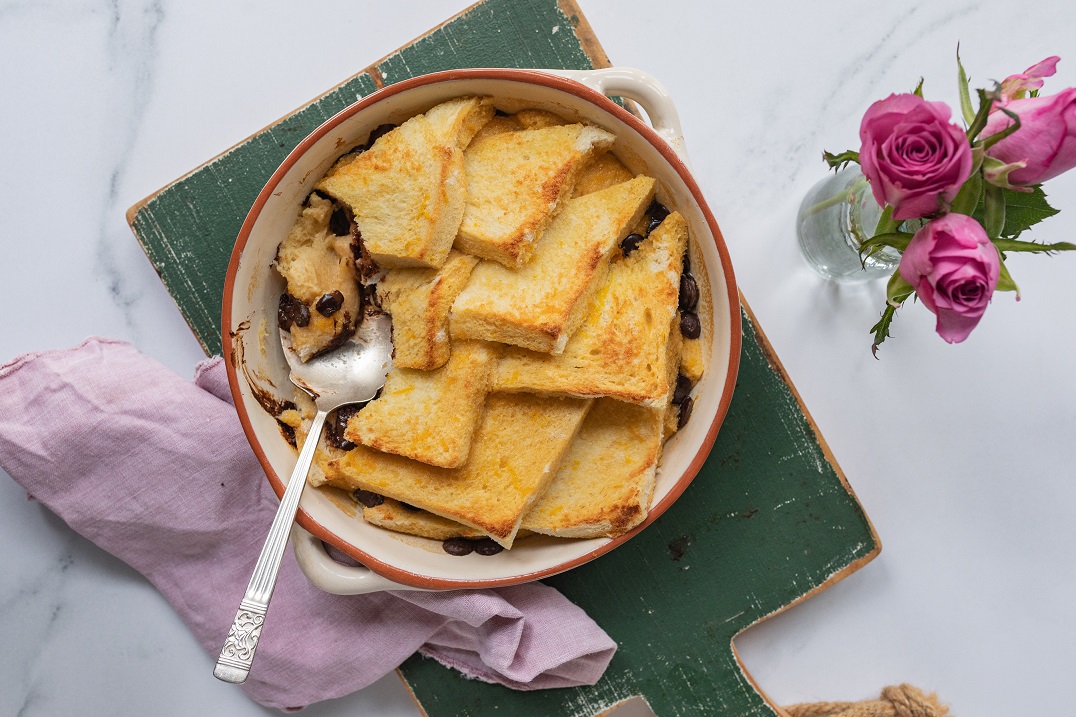 Bread and butter puddings have turned rather fancy of late. While rich brioche or croissants do make a delicious pud, there is something to be said for the simplicity of the pudding's origins and using and inexpensive loaf of white bread, especially for a simple weeknight pudding that screams comfort food.
25g butter, softened
8–10 slices of bread, crusts removed
3 free range eggs
1 cup full fat milk
¼ cup brown sugar
zest of a large orange
½ –¾ cup dark chocolate, chopped
Using some of the butter, grease a small oven-proof dish (approx. 1–1.5 litre in capacity).
Butter each slice of bread and then cut in half on the diagonal to create large triangle pieces.
Layer half these in the dish, sprinkle with the chocolate and then top with the remaining slices of buttered bread.
Whisk eggs, milk, brown sugar and orange zest together and then pour over the bread. Allow to stand for 10 minutes before baking at 180°C for around 25 minutes. The top should be golden but the pudding should still be a little squidgy (that's a technical term!).
Recipe Vicki Ravlich-Horan, Images Ashlee DeCaires