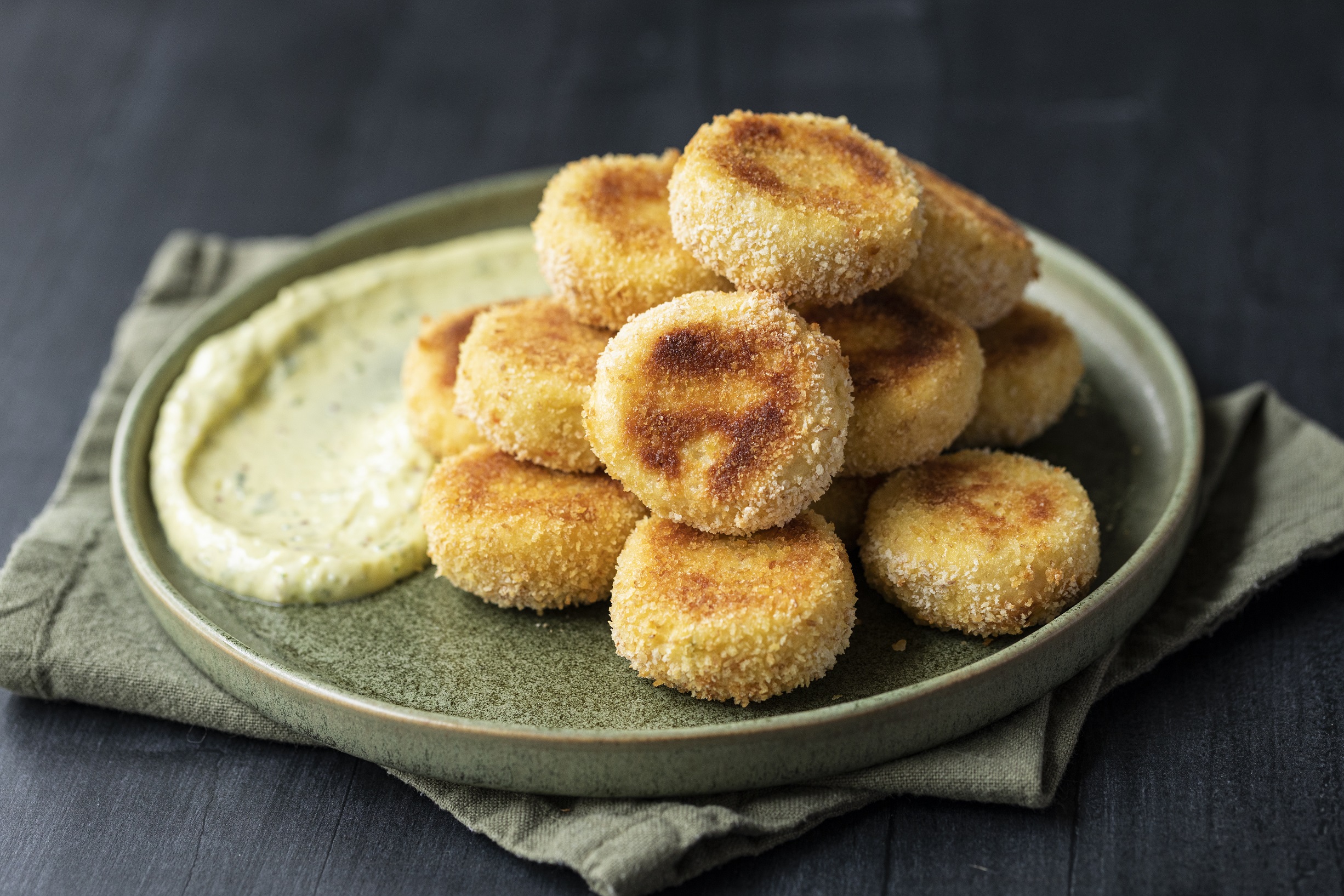 If you've been looking for a way to get the kids to eat cauliflower, this is it. These cauliflower nuggets are easy to whip up and go with almost any dipping sauce you can imagine. If serving as a canapé for adults, try a blue cheese sauce or a herby mayo.
450–500g of cauliflower
vegetable stock
1 egg
¾ cup panko
¼ tsp white pepper
½ tsp salt
½ cup parmesan cheese
¼ cup flour
1 egg, whisked
1 cup breadcrumbs or panko
¼ cup finely grated parmesan (use a microplane if you have one)
Cut the cauliflower into florets, then place into a pot and cover with vegetable stock (you can also use chicken stock or water).
Bring the cauli to a boil and simmer for 5 minutes or until the cauli is starting to soften but still has a bit of bite to it – don't overcook!
Drain over a sieve for 5 minutes to ensure all excess water has drained, then place into a blender or food processor. Blitz the cauli together with the egg, panko, pepper, salt and parmesan cheese. Allow the mix to cool completely in the fridge so it firms up.
Preheat the oven to 200°C.
Once the mix is cool, shape into bite sized balls and flatten slightly. Mix the breadcrumbs together with the second lot of parmesan. Crumb the nuggets by coating in the flour, then dip into the egg, then coat in the breadcrumb/parmesan mix. Place on a lined tray and drizzle with a neutral oil. Bake in the oven for 20 minutes or until golden brown.
Allow the nuggets to rest for a few minutes, then serve with your favourite dipping sauce.
Recipe Harriet Boucher, Images Ashlee DeCaires