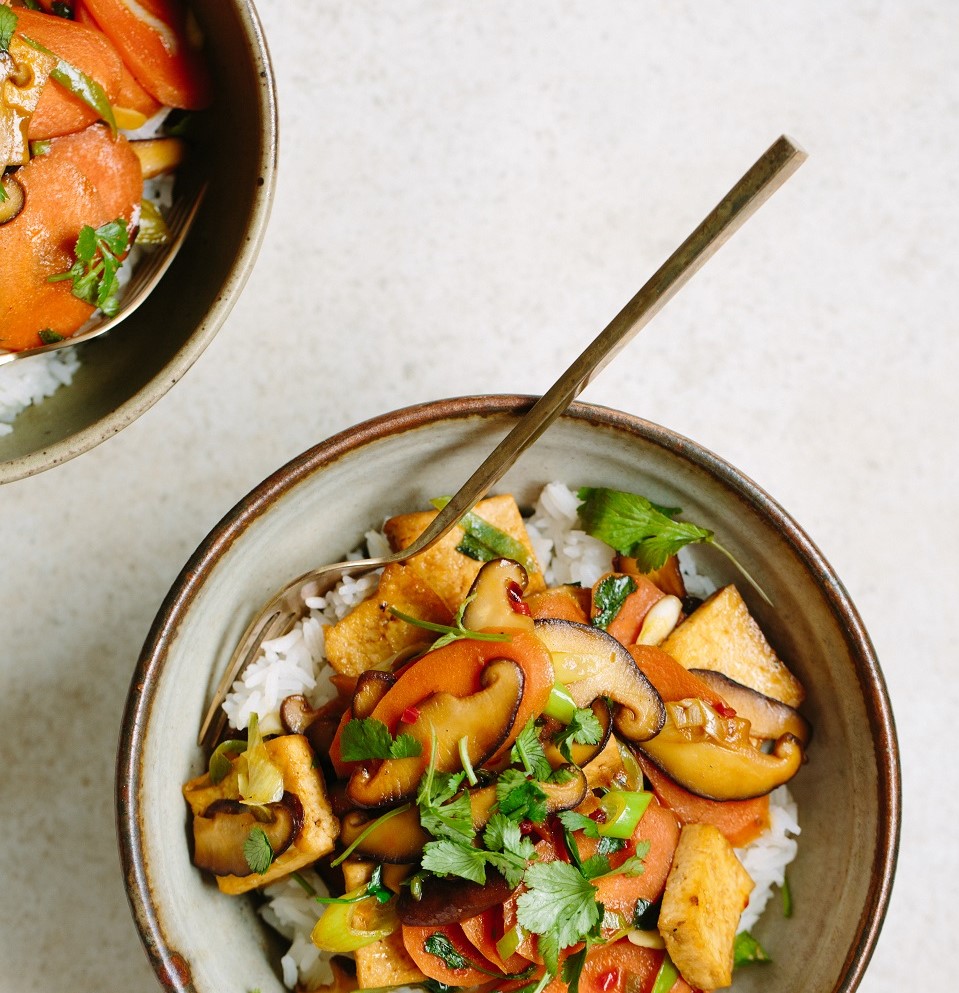 Recipes and images by Emma Galloway
Carrots bulk out this super quick midweek meal. I used fresh shiitake here, found at most supermarkets; however, you can also use dried shiitake. Just rehydrate them in warm water for 10 minutes before slicing.
Serves 2 generous portions
refined (odourless) coconut oil
300g packet firm tofu, sliced into 5mm thick squares
100g fresh shiitake, stems trimmed, sliced
½ red chilli, finely chopped
3 medium carrots, ends trimmed and sliced finely on an angle
2–3 tbsp soy sauce, gluten-free if needed
2 tsp toasted sesame oil
juice of ½ lime or small lemon
2 spring onions, finely sliced
handful coriander leaves and tender stems, roughly chopped
cooked jasmine rice, to serve
Heat a large frying pan over high heat and add a good spoonful of coconut oil. When it's melted, add tofu pieces and cook 2–3 minutes on each side, or until golden on both sides. Transfer tofu to a plate. Add a touch more oil to the pan, add shiitake and chilli and cook, stirring often, until tender and golden. Add carrots and continue to cook, stirring often, for 2–3 minutes or until carrots are just tender. Add soy sauce, sesame oil, lime/lemon juice, spring onions and half the coriander. Stir well and cook for a further minute. Serve hot over cooked jasmine rice, topped with the remaining chopped coriander.