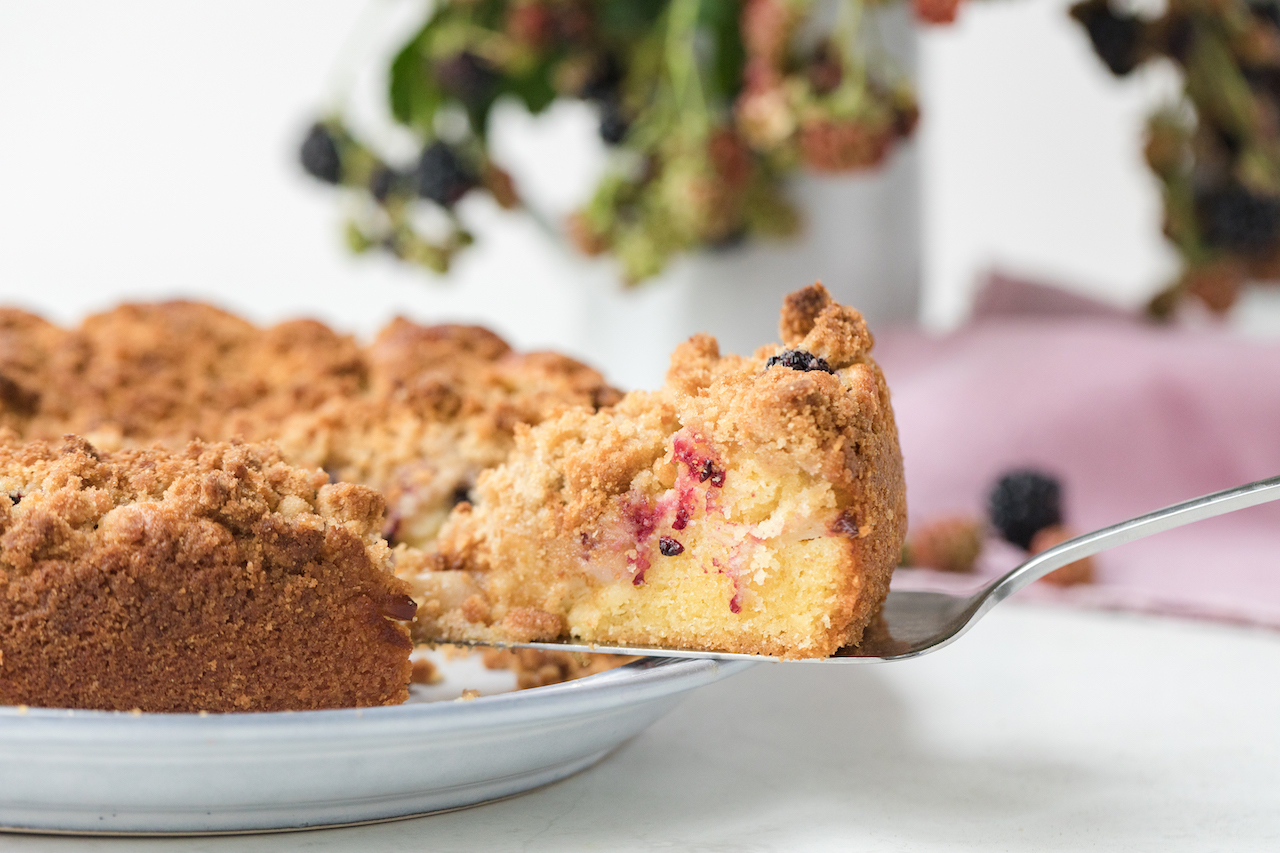 Recipe Vicki Ravlich-Horan, Images Brydie Thompson
Blackberries and new season apples are a wonderful combination. If you can't find Granny Smith apples, opt for a tarter variety than the modern sweet apples.
This cake is a delicious afternoon treat served with a dollop of cream but equally delicious for dessert with a scoop of vanilla ice cream or, as my husband would insist, custard.
Crumble
½ cup sugar
½ cup flour
½ cup ground almonds
½ tsp salt
50g butter, chilled and chopped into cubes
Cake
115g butter, soft
1 cup sugar
2 eggs
1 cup flour
¾ cup ground almonds
1 tsp baking powder
½ tsp salt
¼ tsp baking soda
½ cup sour cream
2 cups blackberries
2 Granny Smith apples, peeled and sliced
For the crumble: Mix together sugar, flour, ground almonds and salt in a bowl. Work in butter until mixture is crumbly. Refrigerate until ready to use.
For the cake: Grease and line a 23cm cake tin. Cream the butter and sugar until light and fluffy. Add the eggs, one at a time, beating well between each addition. Fold in the dry ingredients and sour cream until flour is just incorporated.
Pour the cake batter into the cake tin and top with the apple slices and blackberries. Scatter the crumble on top and bake at 180°C until a toothpick inserted in the centre comes out clean, approx. an hour – an hour and a quarter.