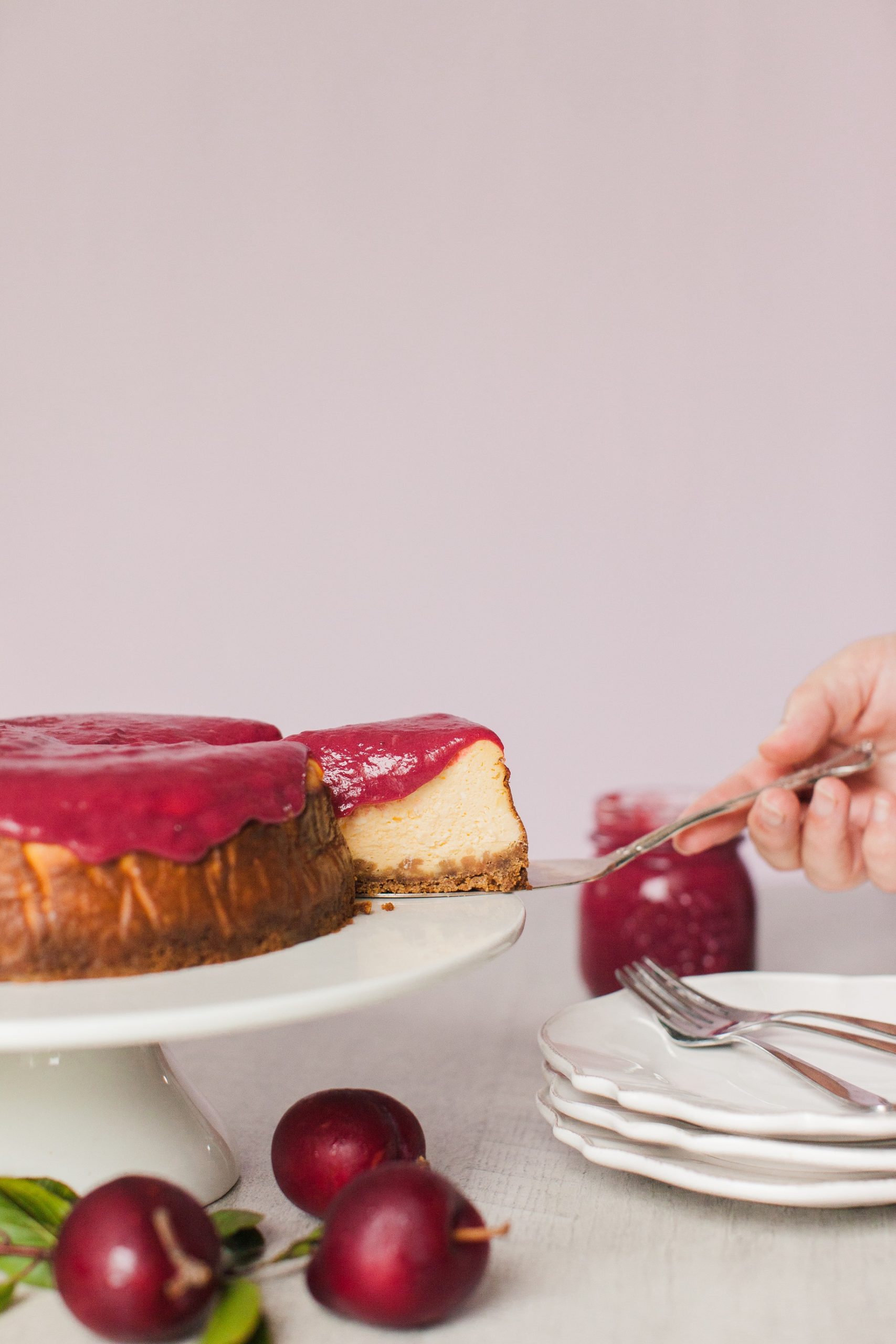 This classic cheesecake is brilliant with fresh berries or my plum curd dolloped on top!
200g biscuit crumbs (I used gingernuts)
80g butter
500g cream cheese, soft
250g sour cream
½ cup sugar
4 eggs
3 tbsp cornflour
zest and juice of a lemon
Crush the biscuits until you have fine breadcrumbs. I find using a food processor is the easiest way.
Melt the butter and mix this through the crumbs. Press into a lined 20–22cm spring form cake tin.
Bake at 150°C for 5 minutes then allow to cool.
While the base is cooling mix the cream cheese, sour cream and sugar together until smooth.  Add the eggs in one at a time mixing well between each.  Finally mix through the lemon zest and juice and cornflour.
Pour the cheesecake mix onto the base and cook at 150°C for 30 minutes, then turn the oven down to 100°C and cook for a further 30 minutes.
Cool completely (for best results chill overnight in the fridge) before serving topped with the plum curd.