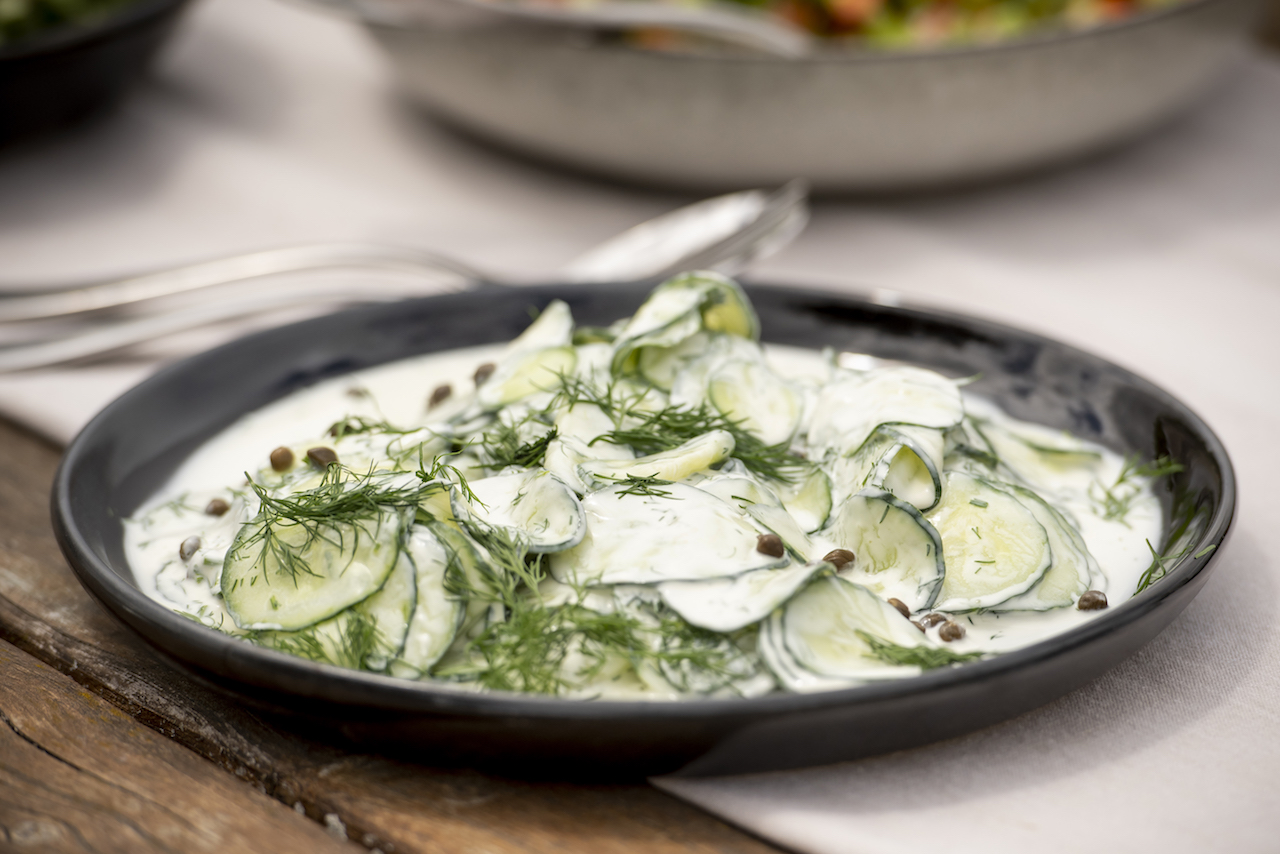 Recipe: Megan Priscott | Images: Brydie Thompson
At this time of year our vegetable garden is overflowing with beautiful homegrown produce. I love that I can go out and pick a bunch of fresh ingredients and throw together a meal. If your fingers are not that green or your plot too small for a veggie patch, the good thing is these vegetables are also super cheap at this time of year. So make the most of the salad days, before you know it, it will be winter.
This salad is fresh, simple and takes about 10 minutes to make. It pairs well with Weiner schnitzel and potato salad. I enjoy it as part of a mixed salad plate, with grated carrot, chopped radish, watercress and potato salad, finished with a boiled egg.
3 x medium cucumbers
1 tbsp dill chopped
2 tbsp chives chopped
½ tsp salt
½ tsp freshly ground black pepper
1 tsp grainy mustard
½ cup thick Greek yoghurt
Finely slice cucumbers (skin on) using a mandolin. Put in a sieve for 30 minutes to drain any excess juice.
Mix all the other ingredients into a bowl and gently fold through the cucumbers.
Megan Priscott
www.redkitchen.co.nz
Megan is mum to Lily, Lennox and Lincoln. Along with husband Mathew she owns and manages RedKitchen in Te Awamutu. Megan loves good food and wine and holidays with the family. Whangamata is their favourite spot where Megan says a huge paella on the beach is the perfect way to finish a summer's day.