Recipe from Global Kitchen: Lindy Smith | Photography: Grant Rooney
A healthy vegetarian breakfast option. Macadamias will need to be soaked for a minimum of one hour but not more than 5 hours.
Serves 4
Nut Ricotta
300g raw macadamia nuts soaked and rinsed
1½ tbsps nutritional yeast
2 tsps lime juice
2 tsps lemon juice
2 tsps miso paste
2 cloves peeled garlic
cold water
sea salt
4 slices sourdough
4 organic tomatoes
micro radish leaf – garnish
sea salt to taste
cracked black pepper
poppy seeds – garnish
Place macadamia nuts, yeast, lime juice, lemon juice, miso and garlic into a food processor and blend for a couple of minutes. Add cold water, one tablespoon at a time to achieve a creamy texture. Season with sea salt.
Thinly slice tomatoes. Toast the sour dough and while still warm, spread the nut ricotta. Top with slices of tomato and season with sea salt and cracked pepper.  Garnish with radish leaf and a sprinkle of poppy seeds.
Read book review here.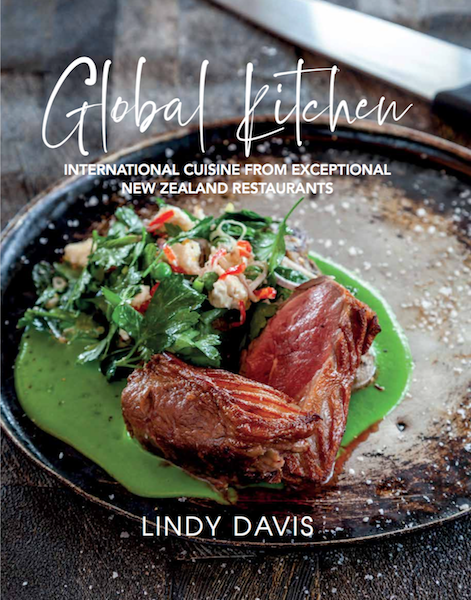 Global Kitchen
RRP $49.99
Written by Lindy Davis, photography by Grant Rooney